100+ Years of Windshield Wiper Innovation
Applied Directly to Your Windshield

TRICO Force® is a robustly engineered high-wind beam wiper blade with a patented swept-wing spoiler that slices through wind speeds in excess of 135 mph (220 kph) caused by cross winds, buffeting truck winds and general traffic turbulence.
• VorTec® aerofoil converts wind force for maximum windshield contact
• HighGlide® treated rubber element for a smooth, clean and quiet performance
• Robust superstructure for durable all-weather performance
• SWIFT® Easy Connection makes changing wiper blades a breeze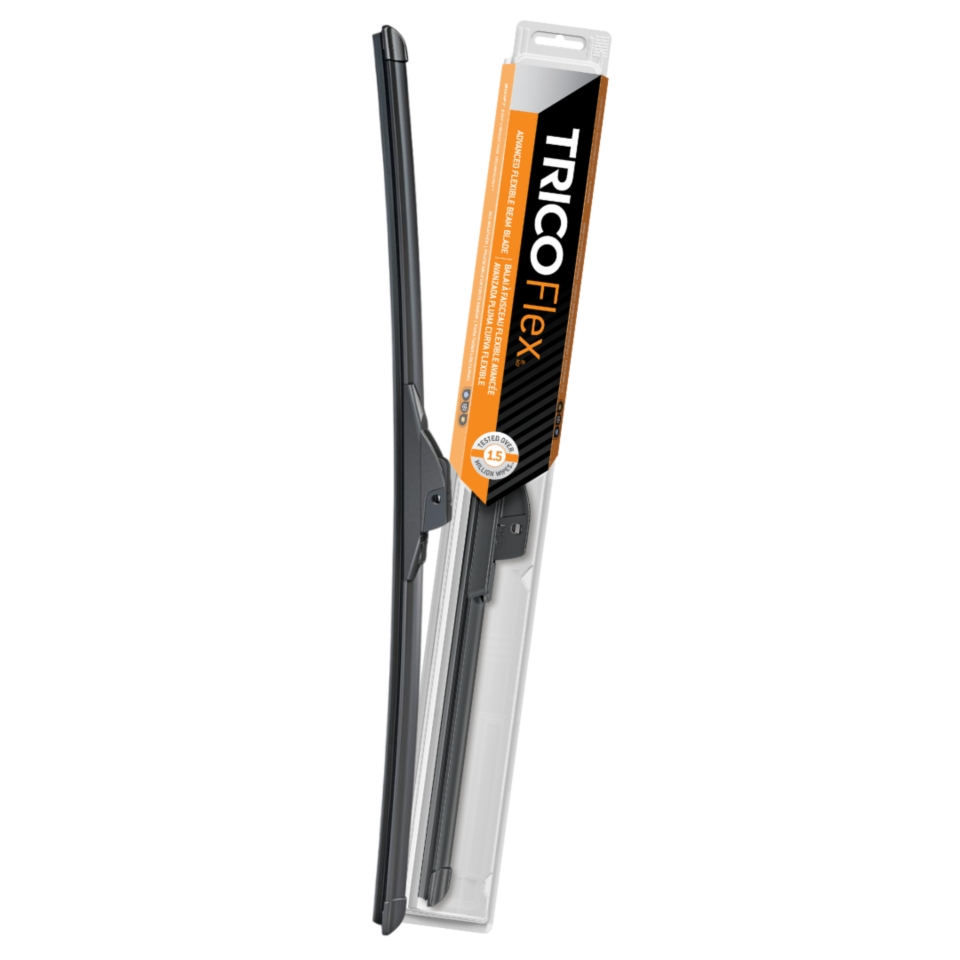 TRICO Flex® is a step up from the average, conventional blade into a standard beam blade. Durable, all-weather blade that comes with our Memory Curve Steel® for optimal fit specific to modern day curved windshields.
• SWIFT® Easy Connection Technology offers quick and easy wiper replacement
• Memory Curve Steel® beam provides uniform pressure for the clearest wipe
• Tested to perform over. 1.5 million cycles
• Durable, all-weather performance

TRICO Rear® wiper blade is the first of its kind to offer a universal line of rear wipers to fit both beam and integral wiper arms, employing advanced beam technology for 360 degrees of clear driving visibility.
• Provides clear rear visibility in all driving conditions
• Features beam blade technology for improved, streak-free clean
• Replaces original equipment rear wiper blade
• Quick and easy to install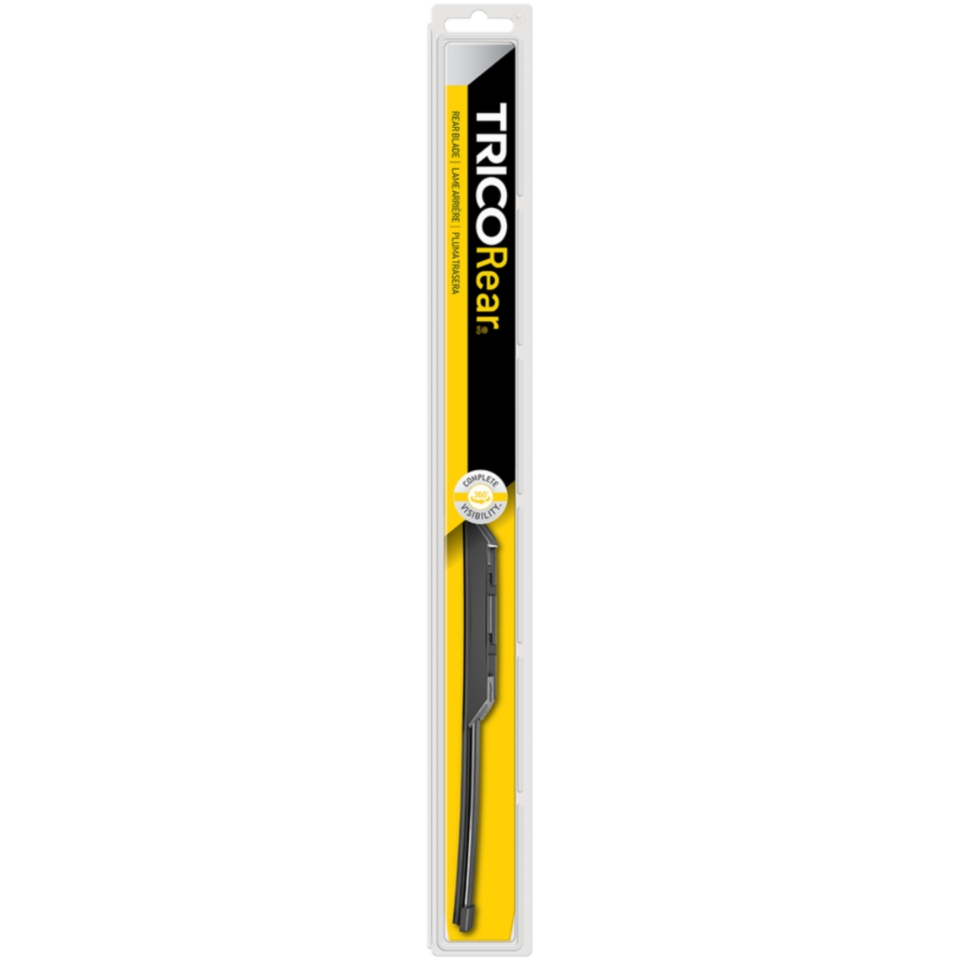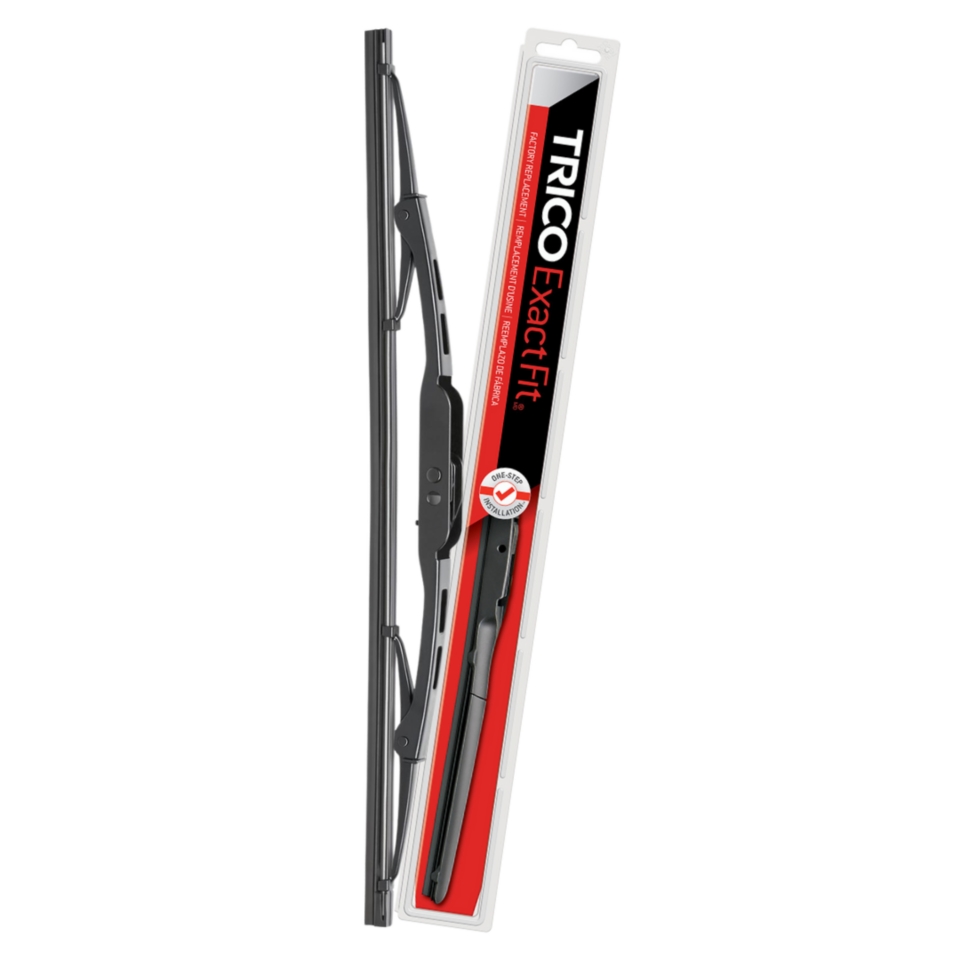 TRICO ExactFit® Conventional wiper blades are easy to install and designed to match OE specifications and standards. These wiper blades live up to their name because they feature a pre-attached adaptor specific to your vehicle for an exact fit and easy installation.
• Durable steel frame for reliable quality
• Superior performance all weather windshield wiper
• Original replacement wiper designed to exactly match your car's original specifications as when your vehicle was new
• Easy to install with pre-assembled connector makes replacement a breeze