The Expert Source for Automotive Parts
We have the products, programs and value-added services you need and trust to help you do the job right the first time. Our team of Commercial Parts Pros are dedicated to providing you with quality recognized brands backed by the best returns and warranty policy. We have in-store assortments tailored to the local market and complemented by same day access to thousands of additional parts. We consistently deliver great customer service and industry leading in-stock reliability.
THE EFFICIENT WAY TO MANAGE YOUR BUSINESS
Order your parts online and have them delivered directly to your local PartSource store.
Don't have a user ID & Password?
Please contact your ASM to get setup
INCREASE ORDER ACCURACY & SHOP PRODUCTIVITY
Online ordering reduces the number of returns by putting you in control of the ordering process.
You are able to view your order and ensure you are ordering the correct part.
Review your order history and reprint your invoices and credits.
Get product information and view vendor part images.
Integrates with most shop management systems:
LANKAR, COSTAR, Mitchell 1, Protractor, ALLDATA, StockTrac.

KEEP YOUR PHONE LINES FREE
Spend less time on the phone and more time available for you to service your customers.

Keep phone lines free for your customers to call by using our online ordering tool.

OPEN WHEN YOU ARE, 7 DAYS A WEEK
PartSource is open evenings and weekends to ensure that you can get the part you need when you need it.
Fleet vehicles are prepared to get you the parts with competitive delivery targets even on evenings and weekends.
WE STAND BEHIND OUR PRODUCTS
Labour warranty paid using your door rate.

Parts & labour credit paid in 48 hours.

Quick & easy

product returns. L



Minimum one year free replacement

on national brand parts.



For a period of one year from date of installation, our Labour Warranty Program covers:
1. All premium line products.
2. Our standard line products when premium line products are not offered
Valid labour warranty claims on all qualifying parts sold by PartSource will be processed within 48 hours.

L



Valid labour warranty will be paid using your door rate and labour hours from the most recent Mitchell Labour guide. L

Better than manufacturers' warranty on most major lines. L
The program is offered to customers who meet the minimum average monthly purchase level*.L
Bulk fluid and equipment do not qualify toward achieving minimum average monthly purchase level*.L
Customers purchasing less than the average monthly purchase level* still qualify for the manufacturers' warranty on partsL purchased, as applicable. L
The replacement part must be purchased from Partsource.
*Contact your local PartSource store or Area Sales Manager for the current minimum average monthly purchase level.
Exclusions: Labour warranty does not cover consequences of breakdown experienced by your customer. Examples of consequences of breakdown include without limitation: roadside assistance & towing, cost of rental vehicles, accommodation or any other claim resulting out of the failure of the vehicle, or the consequences of the breakdown.
Note; for fleet customers (e.g. police, taxi cabs, etc) the labour warranty will apply for a period of 90 days from the date of installation.
HELP YOU DO THE JOB RIGHT THE FIRST TIME
ACCESS TO OVER 300,000 PARTS SAME DAY OR OVERNIGHT
PartSource carries top quality national brands backed by our Parts & Labour Warranty Program.

We are your parts leader in hard parts, shop supplies, or equipment with full coverage of domestic and import cars and light trucks.
If it is a specialty item you need, our Commercial Parts Pros are experts at sourcing product.
Innovative products and late model coverage.
WE ARE AS PASSIONATE ABOUT HELPING PEOPLE AS WE ARE ABOUT CARS
Our national sales force is made up of Area Sales Managers (ASM) in each market who are hands on, providing great solutions and professional advice.
We have a team of dedicated Commercial Parts Pros who are always ready to take your call on our commercial phone lines
COMPETITIVE COMMERCIAL PRICING BACKED BY OUR PRICE MATCH GUARANTEE*.
Commercial customer discounts
Monthly specials
Seasonal stock up opportunities
Bulk discounts
*Price Match Guarantee is offered to our customers at our best commercial price only.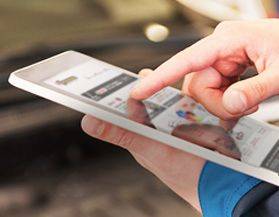 We create monthly and seasonal flyer specials on top quality national brand products to help save you more.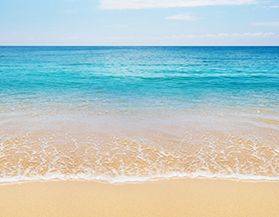 We work with our vendors to develop highly desirable trip programs tailored exclusively to PartSource commercial customers.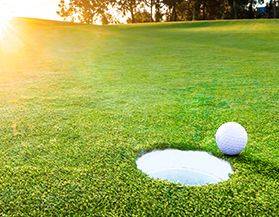 CUSTOMER APPRECIATION EVENTS
We hold events in local markets that include; tool and equipment shows, movie morning, golf tournaments, car shows, and more!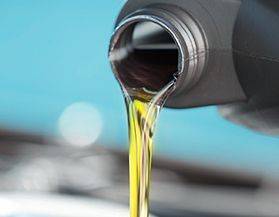 We offer all of your conventional and synthetic bulk oil needs with national vendors and competitive pricing. Waste oil pick-ups are available. Training, equipment and advertising allowance are included. Ask your ASM for details that apply to your bulk oil program.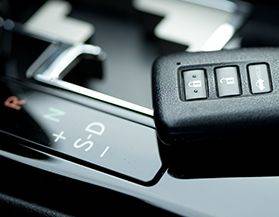 PROGRAMMABLE KEYS & VEHICLE REMOTES
COMMERCIAL PRICING PROGRAM Discounts enable you to offer your customers competitive pricing while generating new margin for your business. No equipment or inventory needed. We pick up and drop off the keys and/or FOBs.

Need to borrow a specialty tool? Ask a Parts Pro about our loan a tool program.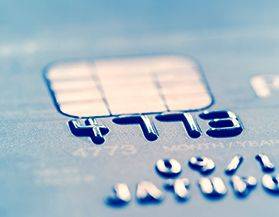 COMMERCIAL AUTO REWARDS PROGRAM
Look for the C.A.R. symbol where cash can be applied directly to your PartSource prepaid MasterCard to spend as you please.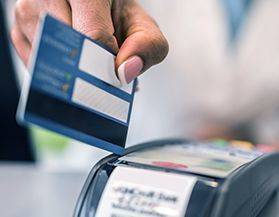 The more you buy the more you save.

We sell most items by the piece with no minimum order quantity.
You no longer have to order in 50 or 100 unit packs.
INCREASE INVENTORY EFFICIENCY
Product merchandisers with easy to locate product header cards to help ensure correct inventory identification & inventory levels.
Inventory revitalization program will help clean up or reorganize your existing inventory to help maximize its efficiency.
TAILORED INVENTORIES TO WHAT YOUR NEEDS ARE
No cookie cutter assortments.
Knowledgeable sales staff to determine exactly what you need.
COMMITTED WITH QUALITY PRODUCTS AND EXCELLENT SERVICE TO ENSURE YOUR SATISFACTION
PartSource has partnered with industry leading vendors that are committed to providing you with quality products and excellent service. Using the buying power of PartSource you are assured of competitive pricing for you equipment needs.
Whether you are replacing old equipment or adding a new service, you can be assured PartSource has the equipment you need.


FINANCE YOUR EQUIPMENT NEEDS
Quick and easy direct financing with Questor Financial Group.

Conserve your cash and line of credit.

Tailored payments.

Potential income tax benefits

100% financing