Brembo is a global leader in manufacturing complete braking systems. Optimize your vehicle's performance, comfort and style with Brembo's brake rotors & pads.


Please ensure you have a vehicle selected above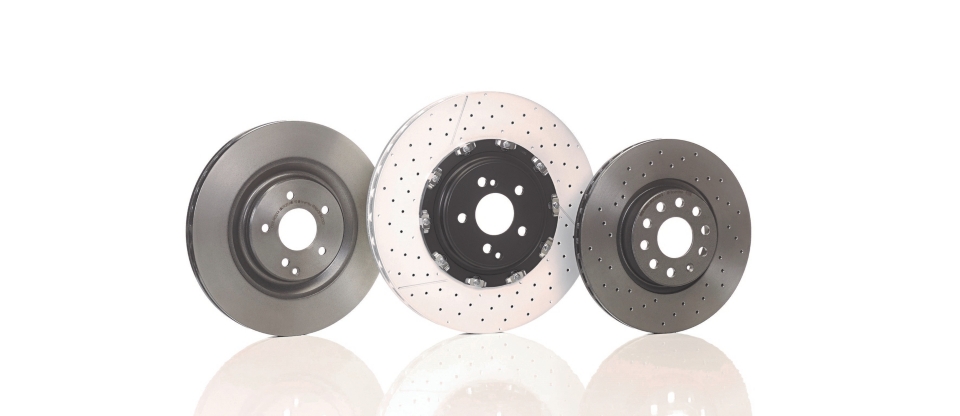 Brembo Controls the entire production cycle; R&D, laboratory and road testing, production and distribution. Our range of UV coated rotors offers excellent performance, reliability, durability and comfort in all driving conditions.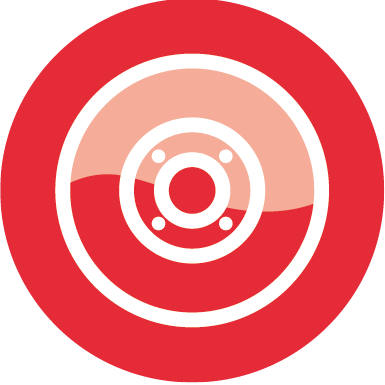 UV coating: UV coating technology, developed in collaboration with car manufacturers, which guarantees superior corrosion resistance and full protection of the rotors.
PVT Ventilation: exclusive pillar venting system, patented by Brembo, improves the cooling capacity and increases resistance to thermal cracks of the rotors by more than 40%.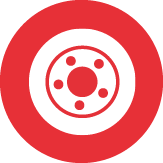 Premium Range: composite and floating rotors for prestigious cars, with excellent performance achieved through special materials and solution.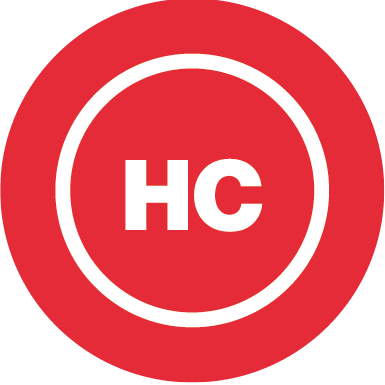 High Carbon: cast iron brake rotors with higher carbon content to minimize vibration and noise, maximize performance and increase driving comfort.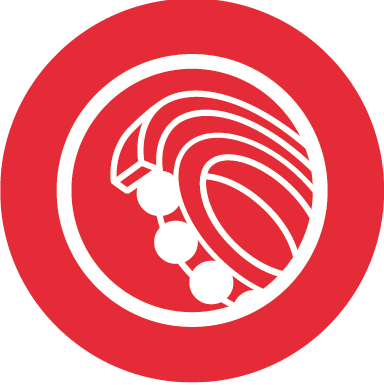 Our UV technology means that our rotors are ready to install out of the box. There's no need to clean the braking surface prior to installation.
UV COATED
DISCS FOR
NEVER ENDING APPEAL
• Unique metallic finishing

• Integral coating
• Corrosion resistance
• No cleaning required pre
installation
• Fixing screws included
• Over 1150 Active PN#'s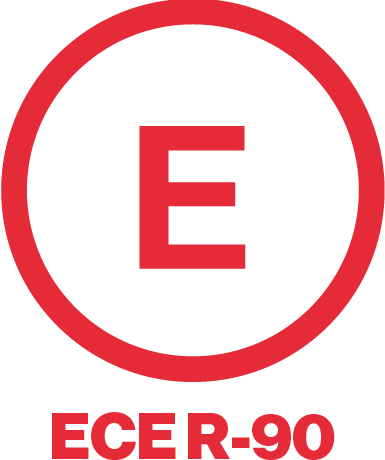 Leveraging our experience in engineering friction materials for some of the finest street and race cars in the world, Brembo offers the best pad for performance, comfort, reliability and longevity. Brembo uses up to 30 raw materials in each compound to create dozens of different friction materials, formulations for our Premium Ceramic brake pads.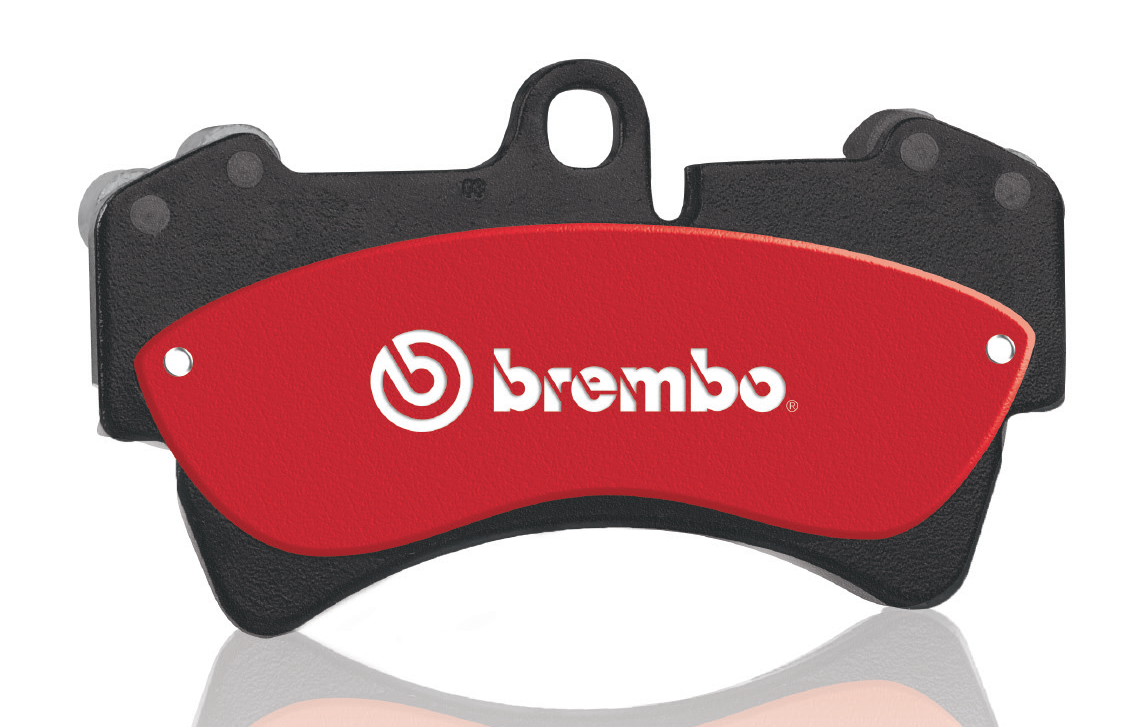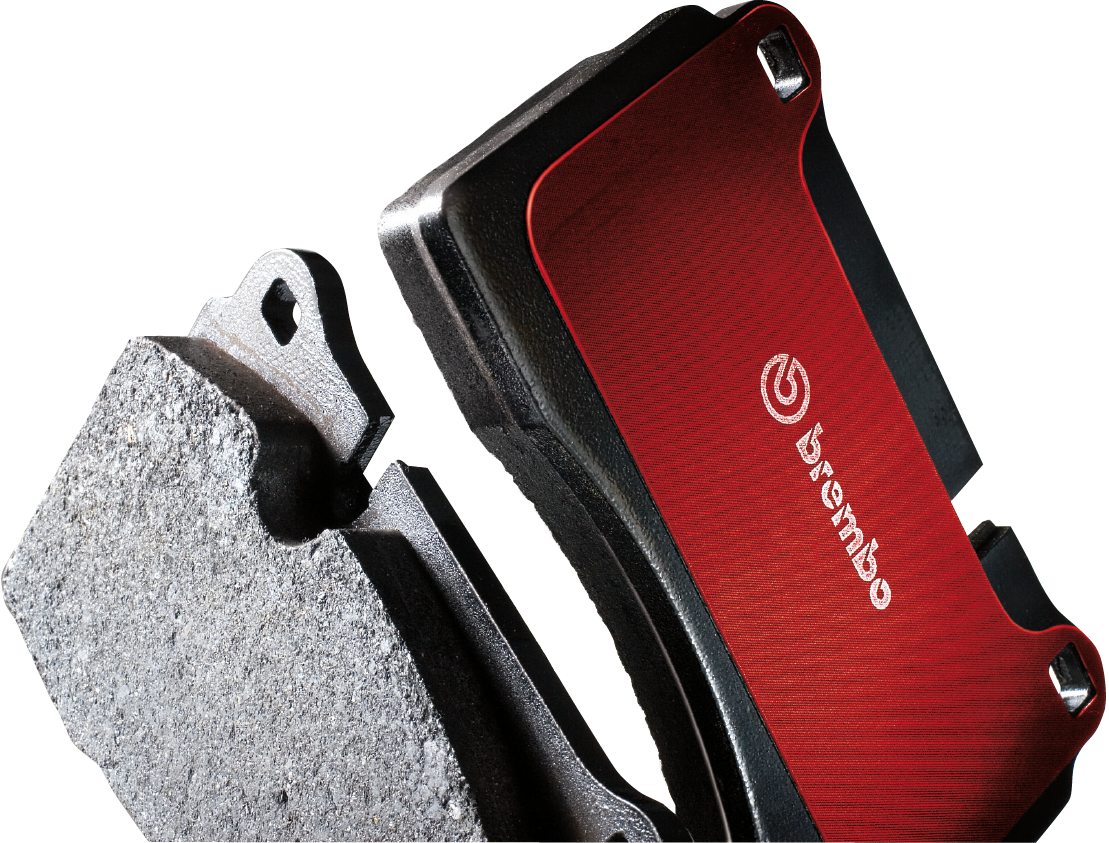 PREMIUM CERAMIC BRAKE PADS
IMPROVED COMFORT AND LESS MAINTENANCE
Minimized noise and vibration for maximum driving comfort are guaranteed by a superior friction material combined with multi-layer shims.
*Most sets include a broad range of accessories and installation kits provided to ensure problem-free installation.
Reduced friction wear and low dust emission.
Advanced friction materials in line with the most severe environmental standards.
Adoption of advanced solutions patented by Brembo to minimize noise and vibrations.
Brake dust reduction means cleaner rims for a longer time.
Wear reduction of brake pad and disc ensure longer brake system components life.
Our Premium Ceramic pad range has over 740 PN#'s, covering 95%+ cars and trucks for Domestic, Asian and European applications.
Please ensure you have a vehicle selected above