From humble beginnings as a coffee seed to dominating the landscape and lives of many a place and people, coffee in our opinion is one of the finest ingredients the world has to offer.
FRAM is the leading manufacturer on all things automotive filter: oil, cabin, air, engine and fuel. FRAM's origin story dating more than 80 years and in that time has built the reputation for quality product. Their continued dedication to improving their technology as evidenced with their re-engineered Tough Guard Oil Filter to provide protection to high mileage vehicles. FRAM produces products with providing premium performance, and extending the service life of your engine, and transmission.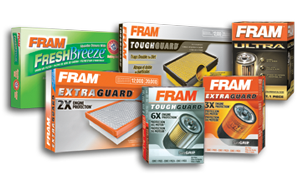 There is no related products to display.